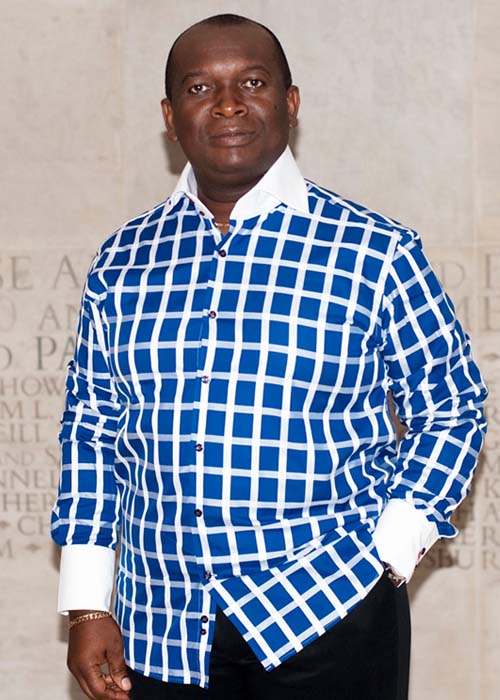 ROYALHOUSE CHAPEL INTERNATIONAL GENERAL SECRETARY
Rev. Dalkeith Raphael Amanor attended Prempeh College and then to the University of Ghana, Legon where he served as Akuafo Hall President 1991-1992. He graduated with honours in Political Science and French. He holds a certificate in Marketing and a certificate in Public Relations and Marketing from the Ghana Institute of Journalism and read an M.Phil. Political Science (Development Administration) at the University of Ghana. He is is the General Secretary and Head (Apostle) of Royalhouse Chapel UK and one of four Senior Associates of Royalhouse Chapel International. As a founding member of the Church International, he is the second longest serving Minister of Apostle-General Sam Korankye-Ankrah with almost thirty (30) years (as at 2012) standing in Ministry.
Rev. Dal's call to Ministry began in 1984 when he joined an Evangelistic Group, Showers of Blessing Incorporated, which metamorphosised into Royalhouse Chapel International making him a founding member. He founded the Youth Ministry and the Youth Choir in 1994, becoming its first President. He also founded the Protocol Ministry in 1998 and headed the Protocol and Public Affairs Department up until May 2003.
Having risen through the ranks to Senior Minister, he was ordained as Reverend Minister and started a Mission (Branch Church) of Royalhouse Chapel in East London, UK. His Apostolic call has led him to establish five more Royalhouse Missions in the UK as at August 2012.
Before his call into full-time ministry, he worked and held various responsible positions in sales and marketing rising to become sales and marketing manager at Blackwood Hodge (defunct) and until his relocation to the UK in 2003 was General Manager at the haulage division of Vanef STC (State Transport Company Ltd.) now Intercity STC Co. Ltd. in Accra, Ghana.
He is an International Conference Speaker with a strong unction on leadership with a strong emphasis on service in faithfulness and loyalty. He is also a motivational speaker and is endowed with grace and wisdom in handling crisis by bringing God's word in resolving difficult and convoluted challenges in leadership. He together with his wife are also marriage counselors.
Rev. Dal is a Director of Royalhouse Chapel International, a Board Member of the Royalhouse Apostolic Council (RAC) and also serves as a Charity Trustee of Ahenfie Chapel and RCI Missions both UK registered Charities of Royalhouse Chapel International in the UK.
He together with his lovely and dedicated wife Nandy, a Management and Charity Accountant make their home in London.